San Blas Islands, Mexico Maya & Cenote, Panama Sailing, Costa Rica Surf Camps
Explore Central America, visit the Darien Jungle, Huatulco Waterfalls, Mazunte Eco Travel and much more...
Special Packages And Deals
Discover a New Destination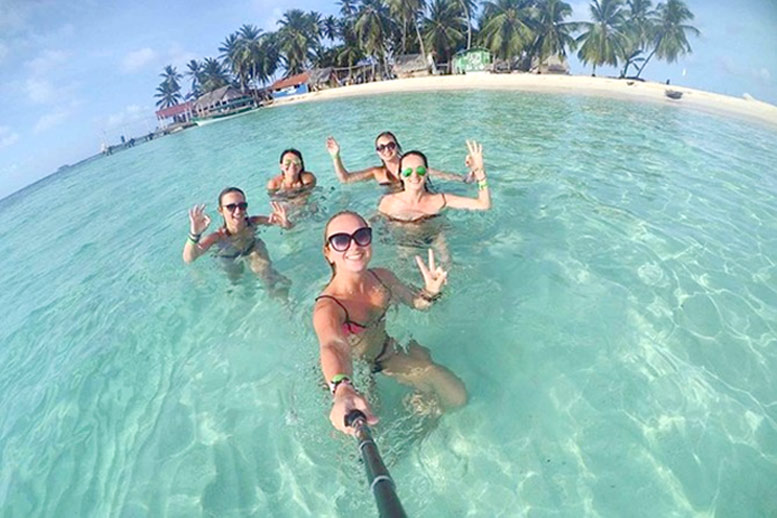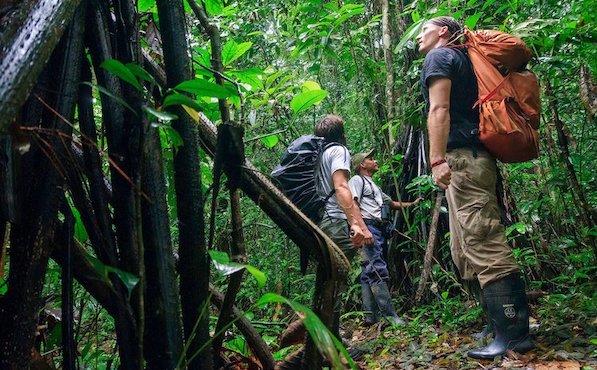 Our Featured Sailboat Charter Trips
Sail in the most exotic destinations with your family and friends

Popular Tour Package
We Offer

What our guests had to say
Our Smiles

Just a amazing experience Way better than the other Cenote tours! I've traveled to Playa del Carmen many times before and went on various different Cenote tours. Usually those Cenotes are crowded with tourists and you feel the mass tourism (as is the norm in Playa del Carmen). THIS tour is very different. First of all it's all private, no other people will be on your tour AND you get your own Cenote. This is apparently a privately owned Cenote and only a limited amount of people get to explore this paradise and its cave system. Overall, great tour at a good value!

Huub El Gringo V
2020-12-06
Super fun This was definitely our vacation highlight! I did not know that the whole Maya peninsula has a cave system underground. We got to see this unique Cenote and absolutely loved this tour from start to finish.
Good place to visit Wonderful place, i'd like to go again, the travel and whole thing was awesone. The person who recommended me to go had the right of the place, it's the best.

The best I love everything, the people was so nice with us. I love the trip and I want to go again! Thank u so much

Inolvidable! La experiencia en el interior de Sac Pool (el nombre del cenote) fue inolvidable. Fue una increíble aventura que sin lugar a dudas lo repetiré muy pronto. Además, el guía fue muy amable, se nota que disfruta de cada recorrido.

Awesome trip This one of the best excursions in Mexico. Just me, my wife and our guide. Two hours inside the Cenote. It was so beautiful.

What an adventure! Thank you for an unforgettable adventure, exploring the underworld of the Mayan peninsula. Pako was such a sweet person, explaining the history and geography of the cave systems while at the same time guiding us safely though the cool rivers from chamber to chamber. What we loved most was that we were all to ourselves without the mass tourism that is so prevalent in Playa del Carmen. We look forward to book this tour again and explore the many other caves.

Great tour Great tour start to finish. We enjoyed the privacy of this tour, away from the whole Covid scare. We had our private guide, private Cenote and private caves... Will keep recommending this great experience

Cool adventure Definitely worth it!!! Our guide made this tour fun and interesting for everyone in our life group of friends. Highly recommended if you want something authentic around Playa del Carmen

Awesome adventure! A must-do tour!!! We have been coming to Playa del Carmen for several years and we have undertaken almost all the tours you can book, including all the popular Cenotes. Until one of our local friends referred us to this title gem. This tour will take you off the beaten path into the Maya underworld. Our guide Pako was awesome and he led us through the caves through pools and into caverns. If you want to have a hands on experience with your private guide showing you the places that most other tourists will never get to see, then do yourself a favor and book this tour.
Companies you trust
Our Partners
We have built a global presence and formed partnerships with internationally recognized travel specialists that feature our products worldwide.
Follow our Adventures
This error message is only visible to WordPress admins
Error: Access Token is not valid or has expired. Feed will not update.
Tao Travel 365 Philosophy
While sailing around the world on their 45-foot sailboat and encountering many amazing adventures, founders Michael Brusch and Paola Ticona felt the urge to share the beauties and unique experiences they lived on a daily basis with the world.
At Tao Travel 365 we believe in eco-friendly travel preserving the beauties of nature and forming meaningful human relationships with the locals, while adhering to our Tao philosophies that focus on being in balance with yourself and with nature. Every adventure we offer to our customers has been handpicked and personally experienced by Michael and Paola, who value high quality experiences, great prices and excellent customer service.
We believe travel opens up horizons, broadens perspectives and affords us an unforgettably enjoyable experience. Receiving this precious gift of life mostly stems from a beautiful interaction with the local culture and thus we aim to maintain this treasure by sharing our love, energy and profits.