San Blas Islands, Mexico Maya & Cenote, Panama Sailing, Costa Rica Surf Camps
Explore Central America, visit the Darien Jungle, Huatulco Waterfalls, Mazunte Eco Travel and much more...
Special Packages And Deals
Discover a New Destination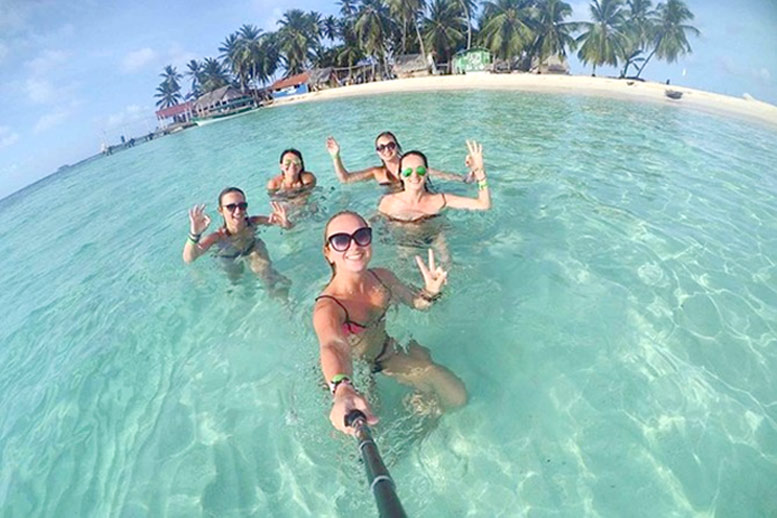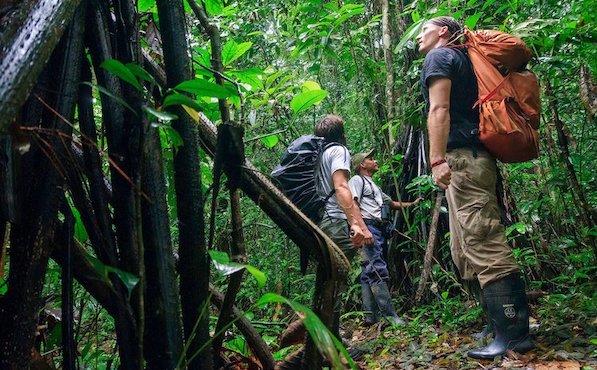 Our Featured Sailboat Charter Trips
Sail in the most exotic destinations with your family and friends

Popular Tour Package
We Offer

What our guests had to say
Our Smiles
Unique experience that is a must while in Panama Great trip! I highly recommend it! Probably, one of the best you can find on Tripadvisor for Panama! Also, the customer service was exceptional!! I won't regret your choice!
Great Panama Cultural Experience. Great trip. We went tubing down a river and took a short hike to a waterfall. We then went to a local village where they cooked for us and explained their culture. They showed us some dances and sold handmade items. It was a great trip. Well worth the money. I would highly recommend it. It's a great experience.…
Sehr schöne Inseln 🌴 zum chillen. Der Transport zum Hafen verläuft manchmal etwas chaotisch über eine sehr schlechte Straße. Was ich empfehlen kann vor der Tour einkaufen zu gehen. Da der Stopp der angeboten wird zum Supermarkt kann man echt vergessen, da alle die auf die Insel fahren an einer Tankstelle…
Amazing Tao Travel 365 gave us an experience of a lifetime. Michael, the founder/CEO, was especially helpful. Thank you for the excellent customer service.
Greatest experience This was a fantastic trip to the island of San Blas! Well organized tour with the sweetest Kuna boat crew. Thank you for an unforgettable experience
Roving37361124029
2022-05-01
Sweet guide, relaxing and fun. Worth it for me. If you love animals and that is why you travel this is fun. The boat ride, baby crocs( the non shoe kind) a couple monkeys some birds, bats, butterflies and frogs. Heaven for me.
Spectacular beaches!!! Overall the tour was a complete success! We had stunning weather, the Kunas were very sweet and Paradise Vacation My husband and I spent 3 nights on a beautiful San Blas island. We really enjoyed this little paradise as it is an experience you won't get anywhere else. Facilities are very basic and the Kunas live very simple, sleeping in hammocks and catching fresh fish in…
Companies you trust
Our Partners
We have built a global presence and formed partnerships with internationally recognized travel specialists that feature our products worldwide.
Tao Travel 365 Philosophy
While sailing around the world on their 45-foot sailboat and encountering many amazing adventures, founders Michael Brusch and Paola Ticona felt the urge to share the beauties and unique experiences they lived on a daily basis with the world.
At Tao Travel 365 we believe in eco-friendly travel preserving the beauties of nature and forming meaningful human relationships with the locals, while adhering to our Tao philosophies that focus on being in balance with yourself and with nature. Every adventure we offer to our customers has been handpicked and personally experienced by Michael and Paola, who value high quality experiences, great prices and excellent customer service.
We believe travel opens up horizons, broadens perspectives and affords us an unforgettably enjoyable experience. Receiving this precious gift of life mostly stems from a beautiful interaction with the local culture and thus we aim to maintain this treasure by sharing our love, energy and profits.