San Blas Islands, Panama Cruise, Darien Jungle Tour,
Croatia Sailing Charters, Salina Cruz Surf Camp and much more...
Special Packages And Deals
Discover a New Destination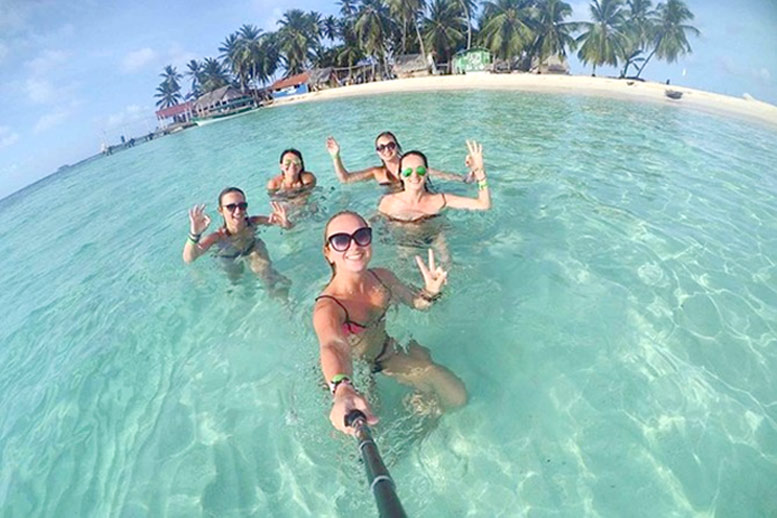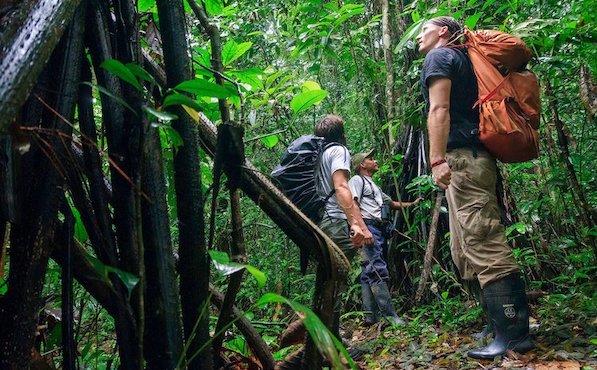 Our Featured Sailboat Charter Trips
Sail in the most exotic destinations with your family and friends

The Islands are Beautiful! I can't say enough good things about the islands and our Guna hosts. I was surprised at how small the islands are, but we never felt crowded. We enjoyed the boat ride out and back to all the islands and our lunch was very unique - we don't often see a coated and fried whole fish. Our group consisted of my husband, myself and our 14-year old grandson, along with a group of 20-something single people. For the most part we were able to go off by ourselves, and at lunch time Our Guna host made a point of putting us at a separate table, which was very thoughtful. Now for the negative. Our trip to and from the boat - 2.5 hours each way - was horrible. We were picked up at our hotel by a driver who didn't speak English (although this was supposed to be an English speaking tour.) He picked us up in a SMALL SUV and proceeded to make another stop to pick up 3 more adults. Our grandson is 6-ft tall, and all three of the other guests were at least as tall as that. We had to try to cram 7 full-size adults and all their beach bags into a small 7-passenger car. No adult should ever be forced to sit in the far back seat or in the tiny middle seat over the "hump" for 2.5 hours. Especially when we could'nt communicate with our driver to find out how long? or how far? My only other warning - nothing the tour company can do anything about - is to be prepared for the sand flies. You can't see them, you hardly feel them when they bite, but later the bites swelled and itched much more than any mosquito bite I've ever experienced, and I live in Michigan! When we arrived at the boat we had about 10 minutes to use the restroom or change into swimsuits. In those ten minutes I was bitten more than 30 times and spent the rest of my vacation taking Benedryl. I sugguest putting insect repellant on immediately after you get out of the car.

A Beach day in Paradise!!! We decided on this tour to spend a whole day relaxing on the beach. We've done the San Blas day tour before, which was amazing as well, but sometimes we wished to have more time relaxing on the beach and swimming in the ocean. The nice part of this tour is that you are not spending the whole day with a large tour of tourists being shuffled from island to island. We were the only couple that got to enjoy the beach all to ourselves. We returned to Panama relaxed and sunburned :)))

Joe Mike and Paola are beautiful souls. They were able to accommodate me fairly last minute on their boat. I took a solo trip to Panama and spent two nights sailing the San Blas islands with them. They cooked amazing meals and were extremely informative about the islands. We had several insightful conversations and connected on a deep level. I am very thankful to have met them and hope to see them again in the near future. If you're thinking about taking this trip, definitely do it and thank me later. My Panamá trip would not have been complete without this experience.
Isole stupende. Popolazione gentile. Una gita perfetta nell'oceano. Atolli di sabbia bianca finissima. Guide Guna cordiali e premurose. Acqua cristallina un piacere per lo sguardo. Una esperienza anche arrivare al porto si raggiunge solo in fuoristrada.
Phenomenal The islands and adventure getting there was phenomenal !! I contacted Paola literally two hours before the trip and she was able to include us same day!! Omg so amazing for that !! There's about a two hour drive with rough roads but amazing scenery!! After the drive there's a boat ride out to the islands where you literally get to see all the colors of the sea!! The waters go from muggy green to the purest blues!! We went to about 3 or 4 islands!! They were all beautiful with the most friendly people!! The trip guides are amazing but speak very limited English. Be sure to have cash for any needs on the islands! The entire voyage was breathtaking!!! I'd do it over in a heart beat!!

Recomendadísimo! No puedes ni dudarlo! Este tour es más que excepcional!! Buena organización con personal muy amable y de mucho conocimiento. Experiencias como las que tienes en San Blas son únicas ! Me sentí tan Feliz y satisfecha. El viaje es poco largo pero con una buena actitud y positivismo vas a llegar a ver qué todo vale la pena ! 🙂

Magical! Where to start? Magical- yes Communication- yes Exciting- yes. When we arrived to Panama City here were thunder storms and I messaged to see if our trip was cancelled and TaoTravel365 said, heck nah! The weather is different on the islands. So dont feel bummed if its raining in the city The night before, we were messaged (on Whatsapp ) - download it- it could save ur way of communication) specific instructions about meeting, time, what amount of cash to bring, what items to bring and what is provided( bring your own towels, snacks) they have water, beer, food, sodas, rum, coconuts, some snacks such as cookies and chocolate. They were on point with advice and TaoTravel365 was outstanding. Next the driver (Juan) messaged us to let us know exactly what time he will be around (early morning, 530ish, because it's a 3 hour ride) . He was prompt and knew his way through traffic. He spoke only spanish but he tried english for the rest of our group. We helped translate. His 4x4 was built for the terrain so you'll be safe as can be (the other drivers and other companies didnt have those tires) he was 100% experienced. I mean, you're lucky to have him as your courier. He stopped for breakfast (GET COFFEE! Its delicious) You wont regret it. After coffee, though the road turns in a rollercoaster (wobbly and winding but fun) he can sit 6 in the car and it was an adventure. He stopped for bird sightings (parrots and toucans-also said if we see a jaguar to let him know- we will stop -lol). He made sure we were comfy and adjusted the ac if we needed it explained about rain in the mountains and such. He played , quietly, some music (spanish of course- so maybe bring headsets or a book if u wanna pass time). We passed immigration to the Guna territory and went on for another 30 minute and got to our boat. There are bathrooms to change but you should come prepared already (i highly suggest- wear water shoes and ur swimsuit and an easily removed cover up, or board shorts and a tanktop) you'll get wet on the boat when sittingon it. It's a 1 hour boat ride so make sure ur ready (they have life vests). The water goes from muddy and murky to crystal blue. Majestic! The boys in charge of our boat were cautious and friendly. They gave us plastic garbage bags to put our towels and bags into (so nothing inside gets wet while traveling). We arrived to the first island and soaked in the sun and enjoyed Ron and coco (rum and coconut). The tour guide we had was a different gentleman who spoke english as well as spanish and he offered to take photos of us and took care of us the whole way through. The next island we ate (fish, rice and salad- if u prefer chicken let him know) this island had a swing and hammocks to lounge and digest a bit. The next island had huts and a nice walking area. Some starfish were spotted (do not take them out of the water to take photos). We gathered seashells and then we went off to the natural pool (a sandbar) in the middle of the ocean- Yes you read right! It was amazing though. (Listen, I cannot swim so, you're safe, trust me) There weren't starfish but the guys from the boat dove down to find some. We soaked in some more sun and swam then got in the boat and headed back. We met up with our driver on time and he was upfront and center waiting patiently. We were speaking to him while the others changed and he told us that the reason there aren't many starfish is because so many people take them out from the water for photos or even take them home. So the species is dying there. He was super informative. When we were ready, we left to go home. We napped in the car as he drove soundly home. Traffic in the city woke us as we got closer (30 minutes ) to our hotel. Ok, side note- the car ride up the mountains are bumpy. I never get motion sick but today was an exception!!! Bring some pills for it if ur prone to motion sickness or at least be ready (you'll be grateful--- FYI try the non drowsy pills). We were dropped off by 630/7pm (right on schedule) the trip is 100% worth the money. The communication, experience and knowledge are the benefits and I can say I'm satisfied and would next time opt to stay on the islands for numerous days rather than stay in the concrete jungle.

This was an amazing experience We spent the day in paradise. The pictures you see online don't do these islands justice! When we arrived at our first stop we were amazed by the blue, green colors of the ocean, the white sand beaches and swaying palm trees. The Kuna were very friendly. We had expected them to be more introverted, since we were warned by our friends about their more reserved culture. But we found them to be very warm and open-hearted. Our captain, River, was super sweet and made sure we were always comfortable and told us about Panama and San Blas history and the Kuna traditions. This was a spectacular day and we are grateful for this beautiful experience.

The highlight of our Panama visit!!!! This was absolutely the best trip we have ever done. The islands of San Blas are gorgeous, the kuna people were so sweet and Tao Travel 365 was very helpful with arranging the trip. We had a few questions before the trip and always received a prompt answer from one of their friendly staff. We will definitely be back again and recommend to our friends this amazing paradise which is so worth the early morning departure and the 2 hour drive.

Amazing Islands, Rough transportation Get ready for a long drive and bit of motion sickness. We booked this excursion, thinking it was only a two hour drive to where we would get on the boats and head to the islands. We soon found out that after being picked up at 5AM, that this was going to be a 4 1/3 HR drive. NOT FUN! Not only was it a long drive, our driver once we were in the mountains would speed up and then slam on his breaks to avoid huge pot holes in the road. Or he would move quickly to the left or right to avoid them. Needless to say, we were all sick by the time we go to the boats. There was a slight overcast with a potential storm. So the waves were pretty huge. Somewhere around 5-10 feet high. The crew on these boats thought it was somewhat funny to make the boat slam really hard into these waves, while going as fast as they could. I honestly was super sore the next day. My bottom, stomach, arms were all sore form being slammed down on these waves and then tossed around in the boat. We really didn't have a lot to hold on too. Once we did get to the islands, the water was warm, beautiful, calm and amazing! The sun came out and we all finally were able to enjoy the beauty that surrounded us. When it came time to leave, it wasn't as horrible as coming out to the islands in the morning. Still a bit rough, but not nearly as bad. But then we had the car ride back to our hotel that was hell once again. Did I mention we left our hotel at 5AM? We arrived to get on the boats at 9:30 AM and then finally got back to our hotel at 8:30 PM. The islands are worth seeing! I would encourage anyone that is planning on going on this excursion to really mentally and physically prepare for the a long day and some motion sickness. Also look for better pricing. We paid $160 per person US and felt we got ripped off. Though the end result of seeing the islands were amazing. I wouldn't put myself or my beautiful wife through this again. Proceed with Caution.
Michelle F.
Perfect Trip! First one like this for us and I would absolutely do it again! We always dreamed of having a wedding in paradise and thanks to the help of Tao Travel 365 we made that dream a reality. Very well organized, planned and executed...We were a group of 12 people staying in the San Blas Islands at Narasgandup island in simple, yet gorgeous cabins that have access to the ocean from your balcony. We also booked a three day San Blas sailing adventure away from the group. Despite the wedding excitement, I literally got to relax and enjoy myself since I'm usually the type A planner extraordinaire! I loved that we were treated like VIPs everywhere we went rather than like annoying tourists lol. The Kuna people in this region were warm, welcoming and very proud and passionate about their culture and traditions.
Payton H.
The holiday of a life time - our San Blas adventures, sailing to remote islands was without a doubt our favorite family trip. The comfort and beauty of the boat, the incredibly caring crew, the delicious food, the history we learned from our competent and friendly captain, along with the stunning beauty of the islands. Tao Travel 365 made it possible. From start to finish the trip was well organized... it was the best trip ever.
Jessie B.
This was the first time I had travelled with Tao Travel 365. The company specializes in non-conventional trips to destinations that you don't normally find in a travel agency. My girlfriend and I booked a San Blas cabin on a remote island called Wailidup. Every day we were greeted by a friendly Kuna guide that would take us on a tour of a different island. Group numbers are small, accommodation comfortable and food simple, yet excellent. The itinerary was very well thought out, combining leisure time with activity and not-to-be-missed opportunities to swim in the clear waters. The guest is obviously at the heart of the itinerary planning, and attention to detail is second to none. I would highly recommend this company to anyone wanting a fun, relaxed, one-of-a-kind holiday- they will deliver
Quinn D.
Paul and I have been returning to San Blas in Panama for the past 3 years using Tao Travel 365 as our travel source! We couldn't be more pleased and at ease in working with them. We had to make a last minute adjustment to our booking and while it was high season, we got to stay at the island we ultimately decided on. We are 100% satisfied with our many years of experience with Tao Travel 365. Grateful!
Austin S.
My three buddies and I just spent 10 days in the Salina Cruz Surf Camp. I usually don't write reviews but after this trip I feel compelled to give Tao Travel 365 and the surf camp some kudos. Our trip was well organized and we got picked up from the airport by one of the surf camp staff. From Day 1 we had the most epic experience. The house is located on top of a hill with spectacular views of all the breaks you are about to surf. Our surf guide showed us some great surf spots. Most of the time it was just us four surfing perfect, hollow right points all by ourselves. This area is a literal wave machine, one after another... When we were not surfing we had delicious meals served to us and made good friends with the other group of Aussie surfers that stayed in the house. Good times and good vibes all around
Cindy F.
Thank you Tao Travel 365 for making this amazing adventure possible. We had booked the 4-Day La Chunga Darien Gap jungle expedition six months in advance and were very anxious about the adventure we were about to embark on. We had many questions and concerns regarding how to prepare and what to expect. Paola from the Tao Travel team was so sweet and helpful and always quick to respond, putting our feelings at ease. The trip was spectacular and from start to finish well executed. Our knowledgable jungle guide Solarte spoke fluent English and made sure we got to experience the jungle and his culture with full intensity. We are looking forward to book our next adventure trip with Tao Travel 365.
Craig A.
My family and I are so happy we booked our San Blas sailing trip on the Zenith II with Tao Travel 365. This was truly a five star charter from every aspect. The catamaran is very spacious and everyone had their private bedrooms and bathrooms. captain frank sailed with us to various islands, with the Coco Hollandaise anchorage being our favorite one. I believe they called it the "Swimming Pool" anchorage and it was literally like plunging in a warm swimming pool. We made BBQs, lounged in hammocks, played beach games and were served five star meals all day long. The transfer from Panama to San Blas was well organized and took around three hours. What a paradise. We are still talking about all our amazing San Blas adventures.
Matt P.
This Salina Cruz surf camp is THE best on the coast of Salina Cruz. My friend and I researched a few options in Mexico and made the final call on Salina Cruz. This place gets hit full on by the southern swells. Every few miles there is another point break. This stretch of coast has so much surf that it never gets crowded. We shared a room with two other guys from California. All rooms are very clean, with modern bathrooms. The food was AMAZING! When we came back from a full day of surfing, we filled our stomachs with tasty treats served up by the kitchen staff. Our surf guide was super cool, spoke perfect English and made sure we always had our fill of perfect waves. We were glad to book with Tao Travel 365. It was very easy to pay online and communication was excellent. Will refer this surf camp to all my friends...
Debora S.
San Blas has been the highlight of our four day Panama trip​. Since we only had a few days in Panama we decided to book a San Blas Day tour with Taotravel 365. Our driver met us at 5:30am at our hotel and we shared the 4x4 car with another family from the Netherlands. We arrived at the port of San Blas at around 8:30am where we met our lancha driver for the day. We shared the spacious lancha with eight other people, which gave us lots of room to move around and stretch our legs. Throughout the day we visited three AMAZINGLY beautiful islands and snorkeled in the clear ocean. It's like being in a paradise postcard picture perfect setting. For lunch we were served fresh fish with coconut rice and plantains. Yum! Some guests also rented kayaks. I believe Taotravel 365 can arrange a good deal for you, if you mention it beforehand. Overall, the trip was well organized and we spent an unforgettable day in a true paradise.
Evan S.
My family and I spent four days trekking through the infamous Darien jungle. We had the most amazing experience and our guide "Solarte" was extremely knowledgable and ensured we were not stepping onto any poisonous plants or animals. Taotravel365 made it possible. Not only is this by far the best deal on a Darien Jungle Tour on the web but also an exceptionally well planned out and executed experience. We had the time of our life, getting up close and personal with adventure. We stayed in the eco-lodge La Chunga, in cabins that were well protected from mosquitos and bugs, falling asleep to the sounds of the jungle. During the days we trekked through the jungle to historical sites that show evidence of the Spanish trying their luck in conquering this wilderness. We will be talking about this experience for many years to come.
Companies you trust
Our Partners
We have built a global presence and formed partnerships with internationally recognized travel specialists that feature our products worldwide.
Tao Travel 365 Philosophy
While sailing around the world on their 45-foot sailboat and encountering many amazing adventures, founders Michael Brusch and Paola Ticona felt the urge to share the beauties and unique experiences they lived on a daily basis with the world.
At Tao Travel 365 we believe in eco-friendly travel preserving the beauties of nature and forming meaningful human relationships with the locals, while adhering to our Tao philosophies that focus on being in balance with yourself and with nature. Every adventure we offer to our customers has been handpicked and personally experienced by Michael and Paola, who value high quality experiences, great prices and excellent customer service.
We believe travel opens up horizons, broadens perspectives and affords us an unforgettably enjoyable experience. Receiving this precious gift of life mostly stems from a beautiful interaction with the local culture and thus we aim to maintain this treasure by sharing our love, energy and profits.