San Blas Islands, Mexico Maya & Cenote, Panama Sailing, Costa Rica Surf Camps
Explore Central America, visit the Darien Jungle, Huatulco Waterfalls, Mazunte Eco Travel and much more...
Special Packages And Deals
Discover a New Destination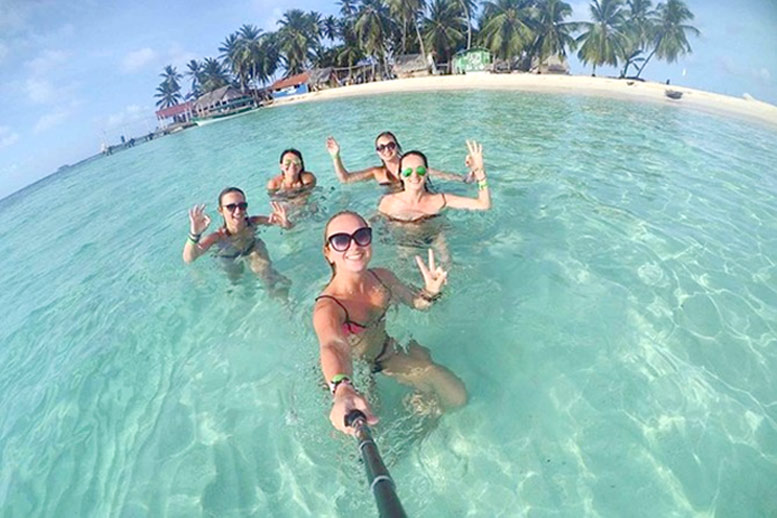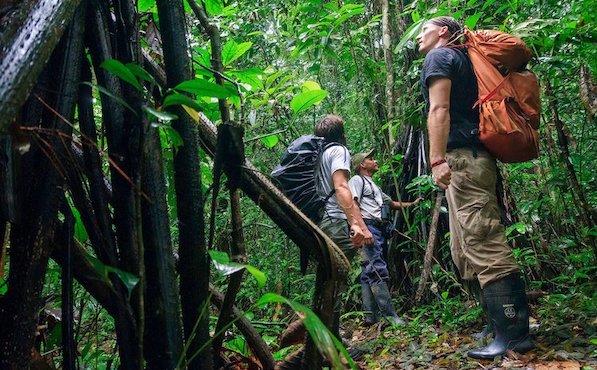 Our Featured Sailboat Charter Trips
Sail in the most exotic destinations with your family and friends

Popular Tour Package
We Offer

What our guests had to say
Our Smiles

Just a amazing experience Way better than the other Cenote tours! I've traveled to Playa del Carmen many times before and went on various different Cenote tours. Usually those Cenotes are crowded with tourists and you feel the mass tourism (as is the norm in Playa del Carmen). THIS tour is very different. First of all it's all private, no other people will be on your tour AND you get your own Cenote. This is apparently a privately owned Cenote and only a limited amount of people get to explore this paradise and its cave system. Overall, great tour at a good value!

Huub El Gringo V
2020-12-06
Super fun This was definitely our vacation highlight! I did not know that the whole Maya peninsula has a cave system underground. We got to see this unique Cenote and absolutely loved this tour from start to finish.
Good place to visit Wonderful place, i'd like to go again, the travel and whole thing was awesone. The person who recommended me to go had the right of the place, it's the best.

The best I love everything, the people was so nice with us. I love the trip and I want to go again! Thank u so much

Inolvidable! La experiencia en el interior de Sac Pool (el nombre del cenote) fue inolvidable. Fue una increíble aventura que sin lugar a dudas lo repetiré muy pronto. Además, el guía fue muy amable, se nota que disfruta de cada recorrido.

Awesome trip This one of the best excursions in Mexico. Just me, my wife and our guide. Two hours inside the Cenote. It was so beautiful.

What an adventure! Thank you for an unforgettable adventure, exploring the underworld of the Mayan peninsula. Pako was such a sweet person, explaining the history and geography of the cave systems while at the same time guiding us safely though the cool rivers from chamber to chamber. What we loved most was that we were all to ourselves without the mass tourism that is so prevalent in Playa del Carmen. We look forward to book this tour again and explore the many other caves.

Great tour Great tour start to finish. We enjoyed the privacy of this tour, away from the whole Covid scare. We had our private guide, private Cenote and private caves... Will keep recommending this great experience

Cool adventure Definitely worth it!!! Our guide made this tour fun and interesting for everyone in our life group of friends. Highly recommended if you want something authentic around Playa del Carmen

Awesome adventure! A must-do tour!!! We have been coming to Playa del Carmen for several years and we have undertaken almost all the tours you can book, including all the popular Cenotes. Until one of our local friends referred us to this title gem. This tour will take you off the beaten path into the Maya underworld. Our guide Pako was awesome and he led us through the caves through pools and into caverns. If you want to have a hands on experience with your private guide showing you the places that most other tourists will never get to see, then do yourself a favor and book this tour.
Perfect Trip! First one like this for us and I would absolutely do it again! We always dreamed of having a wedding in paradise and thanks to the help of Tao Travel 365 we made that dream a reality. Very well organized, planned and executed...We were a group of 12 people staying in the San Blas Islands at Narasgandup island in simple, yet gorgeous cabins that have access to the ocean from your balcony. We also booked a three day San Blas sailing adventure away from the group. Despite the wedding excitement, I literally got to relax and enjoy myself since I'm usually the type A planner extraordinaire! I loved that we were treated like VIPs everywhere we went rather than like annoying tourists lol. The Kuna people in this region were warm, welcoming and very proud and passionate about their culture and traditions.
The holiday of a life time - our San Blas adventures, sailing to remote islands was without a doubt our favorite family trip. The comfort and beauty of the boat, the incredibly caring crew, the delicious food, the history we learned from our competent and friendly captain, along with the stunning beauty of the islands. Tao Travel 365 made it possible. From start to finish the trip was well organized... it was the best trip ever.
This was the first time I had travelled with Tao Travel 365. The company specializes in non-conventional trips to destinations that you don't normally find in a travel agency. My girlfriend and I booked a San Blas cabin on a remote island called Wailidup. Every day we were greeted by a friendly Kuna guide that would take us on a tour of a different island. Group numbers are small, accommodation comfortable and food simple, yet excellent. The itinerary was very well thought out, combining leisure time with activity and not-to-be-missed opportunities to swim in the clear waters. The guest is obviously at the heart of the itinerary planning, and attention to detail is second to none. I would highly recommend this company to anyone wanting a fun, relaxed, one-of-a-kind holiday- they will deliver
Paul and I have been returning to San Blas in Panama for the past 3 years using Tao Travel 365 as our travel source! We couldn't be more pleased and at ease in working with them. We had to make a last minute adjustment to our booking and while it was high season, we got to stay at the island we ultimately decided on. We are 100% satisfied with our many years of experience with Tao Travel 365. Grateful!
My three buddies and I just spent 10 days in the Salina Cruz Surf Camp. I usually don't write reviews but after this trip I feel compelled to give Tao Travel 365 and the surf camp some kudos. Our trip was well organized and we got picked up from the airport by one of the surf camp staff. From Day 1 we had the most epic experience. The house is located on top of a hill with spectacular views of all the breaks you are about to surf. Our surf guide showed us some great surf spots. Most of the time it was just us four surfing perfect, hollow right points all by ourselves. This area is a literal wave machine, one after another... When we were not surfing we had delicious meals served to us and made good friends with the other group of Aussie surfers that stayed in the house. Good times and good vibes all around
Thank you Tao Travel 365 for making this amazing adventure possible. We had booked the 4-Day La Chunga Darien Gap jungle expedition six months in advance and were very anxious about the adventure we were about to embark on. We had many questions and concerns regarding how to prepare and what to expect. Paola from the Tao Travel team was so sweet and helpful and always quick to respond, putting our feelings at ease. The trip was spectacular and from start to finish well executed. Our knowledgable jungle guide Solarte spoke fluent English and made sure we got to experience the jungle and his culture with full intensity. We are looking forward to book our next adventure trip with Tao Travel 365.
My family and I are so happy we booked our San Blas sailing trip on the Zenith II with Tao Travel 365. This was truly a five star charter from every aspect. The catamaran is very spacious and everyone had their private bedrooms and bathrooms. captain frank sailed with us to various islands, with the Coco Hollandaise anchorage being our favorite one. I believe they called it the "Swimming Pool" anchorage and it was literally like plunging in a warm swimming pool. We made BBQs, lounged in hammocks, played beach games and were served five star meals all day long. The transfer from Panama to San Blas was well organized and took around three hours. What a paradise. We are still talking about all our amazing San Blas adventures.
This Salina Cruz surf camp is THE best on the coast of Salina Cruz. My friend and I researched a few options in Mexico and made the final call on Salina Cruz. This place gets hit full on by the southern swells. Every few miles there is another point break. This stretch of coast has so much surf that it never gets crowded. We shared a room with two other guys from California. All rooms are very clean, with modern bathrooms. The food was AMAZING! When we came back from a full day of surfing, we filled our stomachs with tasty treats served up by the kitchen staff. Our surf guide was super cool, spoke perfect English and made sure we always had our fill of perfect waves. We were glad to book with Tao Travel 365. It was very easy to pay online and communication was excellent. Will refer this surf camp to all my friends...
San Blas has been the highlight of our four day Panama trip​. Since we only had a few days in Panama we decided to book a San Blas Day tour with Taotravel 365. Our driver met us at 5:30am at our hotel and we shared the 4x4 car with another family from the Netherlands. We arrived at the port of San Blas at around 8:30am where we met our lancha driver for the day. We shared the spacious lancha with eight other people, which gave us lots of room to move around and stretch our legs. Throughout the day we visited three AMAZINGLY beautiful islands and snorkeled in the clear ocean. It's like being in a paradise postcard picture perfect setting. For lunch we were served fresh fish with coconut rice and plantains. Yum! Some guests also rented kayaks. I believe Taotravel 365 can arrange a good deal for you, if you mention it beforehand. Overall, the trip was well organized and we spent an unforgettable day in a true paradise.
My family and I spent four days trekking through the infamous Darien jungle. We had the most amazing experience and our guide "Solarte" was extremely knowledgable and ensured we were not stepping onto any poisonous plants or animals. Taotravel365 made it possible. Not only is this by far the best deal on a Darien Jungle Tour on the web but also an exceptionally well planned out and executed experience. We had the time of our life, getting up close and personal with adventure. We stayed in the eco-lodge La Chunga, in cabins that were well protected from mosquitos and bugs, falling asleep to the sounds of the jungle. During the days we trekked through the jungle to historical sites that show evidence of the Spanish trying their luck in conquering this wilderness. We will be talking about this experience for many years to come.
Companies you trust
Our Partners
We have built a global presence and formed partnerships with internationally recognized travel specialists that feature our products worldwide.
Tao Travel 365 Philosophy
While sailing around the world on their 45-foot sailboat and encountering many amazing adventures, founders Michael Brusch and Paola Ticona felt the urge to share the beauties and unique experiences they lived on a daily basis with the world.
At Tao Travel 365 we believe in eco-friendly travel preserving the beauties of nature and forming meaningful human relationships with the locals, while adhering to our Tao philosophies that focus on being in balance with yourself and with nature. Every adventure we offer to our customers has been handpicked and personally experienced by Michael and Paola, who value high quality experiences, great prices and excellent customer service.
We believe travel opens up horizons, broadens perspectives and affords us an unforgettably enjoyable experience. Receiving this precious gift of life mostly stems from a beautiful interaction with the local culture and thus we aim to maintain this treasure by sharing our love, energy and profits.